Portfolio
A digital collection of my work.
My Story
From altitude to the rain coast.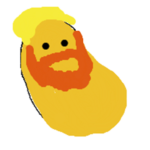 Raised in the Rocky Mountains and settled on the shores of the Salish Sea, I am proud to be living, working and creating in the Pacific Northwest. From pushing ink and paint on paper or canvas, to shuffling pixels or vector anchors on a digital screen, I am constantly striving to create engaging and stunning visuals.
My inspiration
A few things that help me create.
Get in touch
I would love to hear from you